Here at Savers Health we want to help make sure you and your loved ones have every one of your health care needs met. That is why we only offer the best plans for Dental, Vision and Hearing. Having relationships with multiple top-notch health insurance companies allows us to provide you with wide-network coverage at affordable prices.
Learn more about the different options for Dental, Vision and Hearing coverage below and receive personalized quotes or let one of our experienced and knowledgeable staff members and licensed agents guide you in selecting coverage and answer any questions you may have at no charge. (800) 728-3775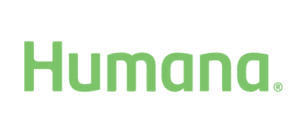 Humana offers affordable dental plans that are designed to meet different needs – from dental discount plans to dental insurance, from single coverage to something that fits the whole family. With all of our plans, you get access to a large network of dental providers. And there's no underwriting. That means you won't be turned down because of dental problems you have now or have had in the past.
If you qualify, be sure to check out our Veteran's Package – a combination of discounts on dental care, vision care, prescriptions, and more exclusively for U.S. Veterans and their families.
Save up to $35 when you combine dental and vision plans. Click here for a Humana quote!

Medico: The Dental, Hearing & Vision Plus policy allows policyholders the flexibility to use a provider of their choice or choose a provider from Medico's established network. Medico has designed this product to assist you in the cost associated with protecting all three of these assets. Medico currently has a new version of this product, DVH Plus, in all states, but FL, GA and VA
Benefit Options:
-Low rates
-wide coverage
-easy application

United Healthcare: Flexible and Convenient. It's not just about your smile. Maintaining a healthy mouth is important to your general well-being, and our plans can provide dental coverage for people of any age. Even those covered by Medicare can apply.
Learn more about Dental coverage with United Healthcare.
Quality dental insurance coverage to suit your needs
Cavities. Wisdom teeth. Dental care can be expensive, and it may be challenging to budget for it. Dental insurance plans from UnitedHealthcare companies including Golden Rule Insurance Company and UnitedHealthcare Life Insurance Company offer you and your family the convenience and simplicity you need and the options you want.
Take advantage of:
Preventive care with NO deductible or waiting period.
Access to an extensive dental network of more than 200,000 dentists
Annual deductibles as low as $50 calendar-year per person
Flexible and Convenient
Taking care of your teeth doesn't just help your smile. It's good for your overall health, too. Because oral health is so important, we make it easy to pick a dental plan. Keep your smile healthy and happy with our plan benefits, including preventive care, basic services like filings, and major services such as root canals.¹
Preventive care is covered at 100% with no deductible or waiting period.² Dental PrimarySM and Dental Primary PreferredSM have a $25 copay for preventive services. That means you can get coverage today and see your dentist for a cleaning as early as tomorrow.
Dental Plans that are Family Friendly
UnitedHealthOneSM dental coverage has no age limit requirement. Even those covered by Medicare can apply. Maintaining a healthy mouth is important to your general well-being, and our plans can provide comprehensive dental coverage for people of any age or at any stage in life.³
Depending on the plan you choose, you have a $50 calendar-year deductible per covered person on Basic Services, and either a combined or separate $50 calendar-year deductible for Major Services if covered by the plan. There is a maximum of 3 individual $50 deductibles per family in a calendar year. So, if you have a family of 4, 5, 6, or even more, you're only responsible for paying $150 in deductibles for the whole family in a calendar year.
If shopping for coverage is new to you and your family, we can help simplify the process. Call (800) 728-3775 to speak with a licensed Product Advisor. You'll receive a personalized recommendation. Or get an online dental insurance quote.
Click the button below for a Free Dental Quote!: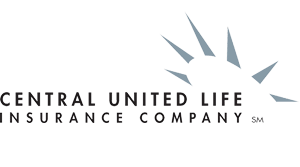 Central United Life: Low premium rates and no waiting period for basic services.
Click here to learn more about Central United Life's Dental and Vision plan.
Covered dental services include:
Routine exams and cleaning, x-rays, fluoride and sealant applications.
Major restorative procedures, inlays, onlays and crowns
Oral surgery, root canals, prosthodontics and periodontic services
Emergency palliative treatment
Even braces for children
Covered vision services include:
Annual eye exams,
Glasses (lenses and frames), and
Contact lenses
Central United Life Offers:
Affordable group plans.
Large national network of providers.
Voluntary and non-voluntary plans.
Freedom of choice to select your provider.
Flexible plan designs available.