*Content for this post was provided courtesy of Blue Cross and Blue Shield of North Carolina.
Choosing A Provider That Is Right For You.
Your relationship with your primary care provider (PCP) is one of the most important ones in your health care journey. A PCP is your medical "home." They're the doctor you will likely interact with the most and they can work with you on your health goals and challenges.
They can also help you save on medical costs. In fact, people with a PCP save 33% on healthcare costs over those who only see a specialist.
Choosing a PCP who's right for you can seem difficult. With so many options available, it can be hard to know where to start. We've provided the decision tree below to help you navigate this process.
You may prefer to pay more for an out-of-network doctor of your choice or, you may have more flexibility. Whatever your needs, we hope this chart is a starting point to help guide your choice.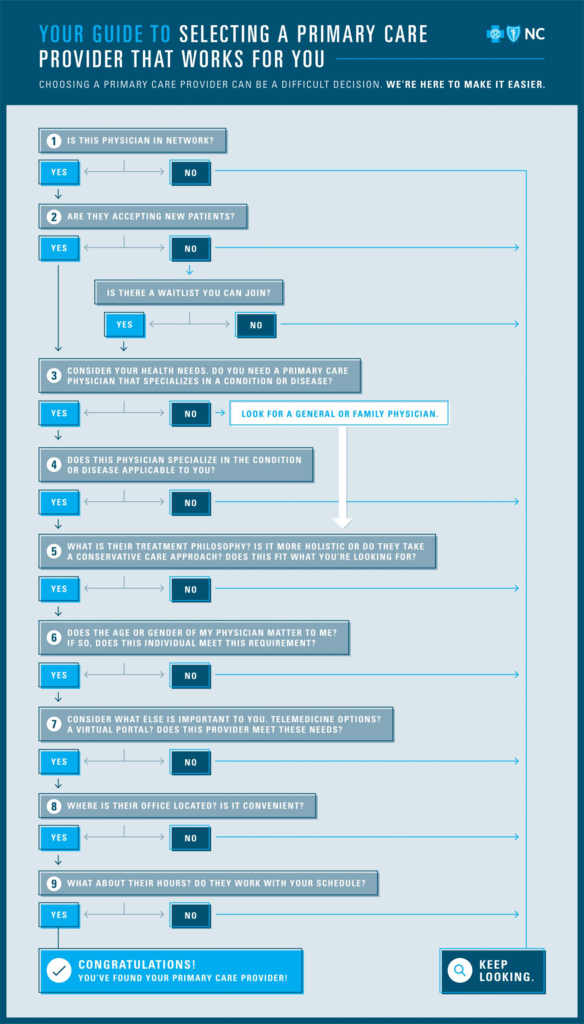 Do you need help choosing the right plan that also includes your choice of Primary Care Provider? Call a Savers Health representative today!